The Project team
The Project Team are working closely with Cork Chamber to develop and maintain communication with local businesses.
Transport Infrastructure Ireland's mission is to deliver transport infrastructure and services, which contribute to the quality of life for the people of Ireland and support the country's economic growth. TII are working in partnership with Cork County Council and Cork City Council to deliver the Dunkettle Interchange Upgrade Scheme. TII have guided the project through the statutory process and have now procured a project team of highly experienced designers and contractors to deliver the upgrade of the Dunkettle Interchange.
TII Website: www.tii.ie
The key players that TII have engaged to deliver the project are
Jacobs – acting as the Employers Representatives on site
John Sisk and Son (Holdings) Ltd. (Sisk) – engaged to deliver the design and construction phase of the project.
77,000+ employees in 400+ locations around the world
Jacobs are one of the largest multidisciplinary design consultants in Ireland and the world. Jacobs have been involved in this project for a number of years and their team have gained an in-depth understanding of the project, and are proud to continue developing the Dunkettle Interchange with TII and Sisk.
Further information on Jacobs can be found at: jacobs.com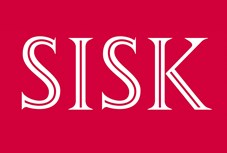 Building Excellence
Sisk, member of the SISK Group, is an International Construction Company who place a strong emphasis on performance, quality, teamwork and a "hands-on" management approach to ensure client satisfaction. Family ownership for five generations has set the cultural tone for Sisk. We have been Building Excellence for over 150 years by building trust, certainty and value for our clients.
 
Sisk can be relied upon to keep delivering.  We take a long term view of business, investment and relationships.  Our knowledge and skills are augmented by the financial strength and expertise of the SISK Group.  Our overriding focus is on performance.  We take our quality, safety and environmental responsibilities extremely seriously and pride ourselves on our standards and record, a shared commitment laid out in our Zero philosophy.  
 
Teamwork lies at the heart of our culture. We work together with our customers, professional teams and our supply chain to develop innovative and value adding solutions for our clients.  Relationships have been the key to our past success and will be more important than ever in the future.  Our team is committed to working closely with you to deliver total satisfaction on your projects.
 
Protecting the welfare of future generations is also reflected in our approach to sustainability by bringing environmental, social and economic benefits to our clients and the wider community.
Sisk have brought together a construction and design team with a proven track record for delivering projects such as this project. The team has a wealth of knowledge and is using this knowledge to develop the design which is aimed at maintaining the program, highest quality and within set budgets.
Further information on Sisk can be found on their website at: johnsiskandson.com
---